ÀBO ARMATURA, Ltd http://www.aboarmatura.ru/
ÀKIKO, Ltd. www.akiko.ru

supplier of equipment for industrial production of the leading manufacturers in China, India and Korea. We offer modern equipment for chemical and pharmaceutical synthesis, grinding, homogenization, separation, filtration, heat and mass exchange.
Our product line features reactors, driers, centrifuges, extractors, concentrators and heat exchangers,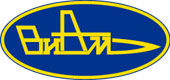 ALL-RUSSIAN SCIENTIFIC RESEARCH INSTITUTE OF AVIATION MATERIALS (FGUP VIAM) www.viam.ru VIAM is the leading state scientific center on materials studies that includes 32 science and technology hubs, a testing facility and three branches. It mass produces 210 items.
ALLRUS Group www.allrus.ru

is the exclusive supplier to the CIS countries of Colfax / ALLWEILER, HOUTTUIN, IMO, WARREN, ZENITH pumping equipment (centrifugal, propeller, 1-, 2-, 3- screw, peristaltic pumps) and the official distributor of LUTZ-JESCO equipment (drum and container, diaphragm, dosing and chemical centrifugal pumps, chlorinators, water disinfection, measuring / control technology) for oil and gas, petrochemical and other industries.
ÀNALIT PRODUCTS, Ltd. www.analit-spb.ru – one of the largest Russian suppliers of analytical and testing equipment. We offer complex lab solutions, supply equipment, spare parts, consumables, reagents, furniture etc and provide methodical support and specialist training.
ANALIT Ltd collaborates with a number of manufacturers and suppliers being their exclusive distributor in Russia. Since 1996 ANALIT is the general and the biggest distributor of Japan's SHIMADZU – the world leading manufacturer of analytical and testing equipment.
ÀG ANALYEXPERT, Ltd. http://www.analytexpert.ru/
ÀÒAGO RUS www.atago-russia.com – the subsidiary of ATAGO Co Ltd (Japan) in the territory of Russia. ATAGO is one of the biggest global manufacturers of optical equipment. Its range of products totals over 250 various models.
Our activity is aimed at promoting high quality analytical equipment to the domestic market, namely refractometers, polarimeters and viscometers.
ÀVROVA, JSC http://avrora-lab.ru/

set up in 1993, the company specializes in supplying, leasing and maintaining complex analytical and testing equipment, laboratory furniture and other general laboratory equipment for chemical analytical labs, quality and physical control labs and testing centers of various industries.
We've supplied thousands of analytical and testing equipment throughout the years of our work and it is doing great at oil processing and extraction factories, chemical, nuclear, military and construction facilities, research and development institutions, as well as beauty, food and other industries of Russia and the neighboring countries.
BALITEH, Ltd. (www.baliteh.ru)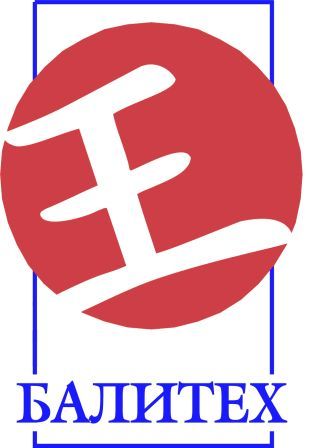 FROM SCREW CONVEYOR TO WORKSHOP that's the range covered by BALITEH company which does everything to make plastic processors happy.
The company has been supplying equipment for Russian and the CIS polymer industry since 1997 helping its clients to make their business successful and profitable.
For almost 20 years of operation the company supplied about 4,000 units of equipment, but Balitekh is not limited to sales only, it also provides engineering services, namely development and implementation of projects of various complexity in the area of polymers with further service maintenance. Our qualified personnel carries out warranty and post-warranty maintenance. We offer all types of services on site: installation supervision, pre-commissioning, maintenance, diagnostics with subsequent elimination of malfunctions of the equipment, conclusion of service contracts.
BALTICA-ÒRANS, Ltd. www.baltica-trans.ru

this group of companies is the leader in international cargo transportation and logistics services in Russia.
The company offers international and long-distance freight flows; Customs registration; Transportation in tank containers and flexi tanks; Custom transit transportation; Automobile deliveries; Intraport expedition; Surveyor services.
BEDFORD GROUP, Ltd. http://www.bedford-logistic.com/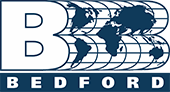 The Russian company specializes in industrial transportations, including heavy or outsized equipment by all means of transport. The company offers freight-forwarding services within construction / modernization projects of energy, oil and gas, petrochemical, construction, mining and other industries.
BELNEFTKHIM http://www.belneftekhim.by – organizer of group stand of the Republic of Belarus
BINAGroup www.binagroup.ru

a group of manufacturing and trading companies that provides packaged supplies of chemical, petrochemical products and paints. Today our group is one of the leaders of Russia's chemical products market. We offer lighting-fast delivery of local and overseas manufactured products. The company has 3 production facilities and 8 warehouses all over the country.
BIOHIMPRO, Ltd. www.biohimpro.ru

deals with complex equipment of laboratories, research and analytical centers. The company is the exclusive representative of TM UOSLAB® in Russia, the leading producer of high pressure reactors (laboratory autoclaves), dry heat ovens of different function and other laboratory equipment.
BIOSYTEMY, Ltd. http://www.bioline.ru/

Equipment, technical service, training and consulting maintenance of laboratories of various profiles with:
– laboratory equipment by the leading European manufacturers;
– local-produced modern furniture by BioMebel.
Russia, 197101, St. Petersburg, Pinsky Lane, 3, litera A
Ph.: +7 (812) 320-49-49
E-mail: main@bioline.ru
Site: www.bioline.ru
BRAND DEVELOPMENT, Ltd. http://bdrosma.ru/
CCPIT (China) organizer of China's group stand.
CONFERUM, Ltd. http://www.conferum.ru, http://www.lessad.rudeals with development, production and sales of multipurpose corrosion inhibitors. We also offer a wide range of corrosion resistant coatings. Film- forming inhibitors, anti-corrosion coatings, contact corrosion inhibitors, corrosion inhibitors for various acidic environments, volatile corrosion inhibitors (VCI), VCI carriers, VCI film granules, hydrotest inhibitors, corrosion preventive compounds, anti-corrosion compound for water solvents and water-based paints, passivators, protective coating for non-ferrous metals, electrochemical protection against corrosion, corrosion inhibitors for power systems and oil and gas and extracting companies.
Changzhou Fanqun Drying Equipment Co.,Ltd.  www.fanqun.com Changzhou Fanqun founded in 1991 is dedicated to design and manufacture the highest quality drying equipment for industries such as pharmaceutical, chemical, pigments, automobile and food industry etc.
CHEMICAL ENGINEERING SOLUTIONS, Ltd. http://www.cesolutions.ru/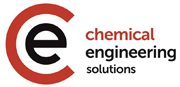 offers technological solutions that increase overall performance of the existing equipment and profitability of production process in general. The company specializes in supplies and technical maintenance of a wide range of filtering equipment and materials, gas-purifying equipment and pumps for environments with solid inclusions.
CHIFENG SHENGSEN SILICON TECHNOLOGY  DEVELOPMENT CO.,LTD www.cfssgy.com
Our products has excellent performance in the characteristic of reinforcement, thickening, thixotropy, extinction, high decentrality, anti-temperature-changed, uvioresistant and sterilization.
CHIMMED www.chimmed.ru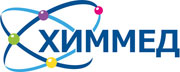 For 25 years, the group of companies Chimmed has been the leading supplier of chemical reagents and laboratory and analytical equipment in the Russian market. It is also the official dealer of the world leading fine chemicals producers Merck Millipore, Sigma–Aldrich, Acros Organics, U.S. Pharmacopeia, Scharlau, Roth, AND, IKA and others.
The company also designs, constricts and equips labs of various purposes.
CHIMPACK, STATE COMPANY www.chempack.ru.

Visit our stand No. 21Ñ35 in the hall No. 1, pavilion No. 2. Phone: +7 (495) 234-37-99.
1. Bulk cargo packaging:
• flexible intermediate containers made of polypropylene and nylon-6;
• Portabulk® systems containers.
2. Chemical raw materials for industrial enterprises: bases, acids, salts, soda, caustic soda, caustic potash, borates (boric acid, sodium borate), chrome components, mineral fertilizers and microelements, pigments and fillers for plastics, flotoreagents for enrichment of ores of non-ferrous metals, components for water treatment (cation and anion exchange substances), reagents for water purification, reagents for metal protection against corrosion, disinfectants, reagents for oil processing, halocarbons, component for glass and ceramic industry, for detergent production etc.
3. Bulk container filling equipment. Portabulk® system equipment for packing in flexible intermediate bulk containers (FIBCs).
The newest technologies of package filling, storage, loading and transportation on the basis of Portabulk® system.
4. Export- import of chemical raw materials.
CHIMEKS, Ltd. www.chimko.com
China Jiangsu International Economic-Technical Cooperation Group Ltd. Http://www.jiangsuchem.com National owned Company, found in 1985, turnover 3.5 Billion annual. Main Business: Chemical and Agrochemical, water treatment, Petro chemical, Oil field chemical , fertilizer and Snow melting agent.
CHROMATEC, JSC www.chromatec.ru - the acknowledged leader in the development and manufacture of gas chromatographic products in Russia. The company also provides installation, service and trainings.
CNCIC (Êèòàé) organizer of China's group stand
DECHEMA (Germany) www.corrus.ru

Organizer of CORRUS 2016 International exhibition on technologies, equipment and materials for corrosion protection.
DIALKON TECHNOLOGY, Ltd. http://www.dialkontech.ru/ since 2009 is the official distributor of Bray company and supplies engineering solutions for pipeline and isolation valves. Our company is the complex supplier of shutoff valves and offers a selection of drives and additional hinged equipment, assists in selecting materials and calculation of fittings. Our products are used in various industries: petrochemistry, metallurgical and power plants and food production. We cooperate with engineering companies and design institutes. All production is certified in the Russian Federation (Technical Regulation of Customs Union 010/032/012).
DIA-M www.dia-m.ru since 1988 supplies laboratory equipment, laboratory devices, expendables and reactants by Russian and foreign producers. Our clients work in laboratories: biological, chemical, medical and quality control as well as at food and chemical pharmaceutical enterprises and public control services.
DIEFENBAH-RUS, Ltd. http://www.filter.press
Dmitry Mendeleev University of Chemical Technology of Russia www.muctr.ru – is one of the leading chemical schools of Russia. Provides training for chemical technology branch and scientific researches in the field of chemical technology, petrochemistry, biotechnology, pharmaceutical technologies, nanotechnology and nanoengineering, energy and resource efficient technologies, ecology, modern power engineering materials, etc.
DONCARB GRAFIT,Ltd. http://www.energoprom.ru/
EKATO RUS, Ltd. www.ekato.com
ECOHIM, Ltd. www.ecohim.ru. Manufacturer and dealer of laboratory and analytical equipment, laboratory ware, consumable materials and supplier of «ECROS» Group products, including PE and ES gear, PE spectrophotometers, ECROS and ECOHIM measuring ware, standard reference samples of ecotoxicants and petrochemistry, glass capillary viscosimeters, lab ware made of polypropylene, Ecology laboratory furniture and AXIS analyzers.
ECO-FILTR, RESEARCH AND PRODUCTION FACILITY, Ltd. www.express-eco.ru

Manufacturer of filtering materials and gear made of fluorine 4, ultra high molecular weight polyethylene (UHMPWE), polypropylene, stainless still and other temperature resistant materials for filtering liquids including highly aggressive ones.
EFFECTIVE FILTRATION SYSTEMS www.efs.su
Efirm Biochemistry and Environmental Protection Co.,Ltd www.yifenggufen.cn  Efirm was founded on Jan,2011. Efirm have annual output of 20,000 MT of Thiourea device, 120,000 MT of Sodium Hydrosulfide device,10,000 MT of Cyanamide device, 30,000MT of CO2 device.
ENA, JSC www.ena.ru
ENERGYCO www.energycochem.com  ENERGYCO LTD. specializes in fine chemicals to meet customer's criteria. Our advantage products are Organic silane agent, Bromide compounds & Pharmaceutical intermediates.
ENGELS INSTRUMENT ENGINEERING ASSOCIATION SIGNAL, Ltd. http://www.eposignal.ru/
FACULTY OF CHEMISTRY, MOSCOW STATE UNIVERSITY www.chem.msu.ru is not only the oldest chemical school of the country but the world acknowledged center of modern chemistry that carries out innovative developments and brings new achievements.
FAS-STOLITSA www.fas.su
FMG SHIPPING AND FORWARDING www.fmgshipping.com/en/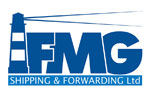 Delivers import and export cargo.
Acts as the agent of Bulkhaul one of the largest tank containers owner.
Owns a fleet of vehicles with ADR permission
Arranges customs clearance and certification service.
Offers warehousing and distribution of goods.
Has an worldwide agents network.
GAMMA PLAST, Ltd. http://gamma-plast.ru/
HEBEI DAPENG PHARM&CHEM.CO ,.LTD http://www.dpchem.com
Hebei Dapeng Pharm &Chem Co.,Ltd (DPCHEM) has been devoting itself to the business as a professional XYLIDINE series manufacturer since 1997. DPCHEM will cooperate with all partners to acquire success.
HEIDOLPH RUS, Ltd. www.heidolph-rus.ru, www.heidolph.com.ru
Heidolph RUS is the joint project of Millab company and Heidolph Instruments GmbH. Heidolph RUS is the official distributor of Heidolph Instruments GmbH in the territory of Russia. We provide full technical and information support for Heidolph equipment users. We also support the three-year warranty and render qualified technical maintenance in the territory of the Russian Federation.
Heidolph Instruments GmbH & Co.KG is the leading manufacturer of premium laboratory equipment. The company specializes in laboratory and semi-industrial rotary evaporators, overhead and magnetic stirrers, shakers and vortex mixers and peristaltic pumps.
Heidolph Instruments GmbH & Co.KG is committed to high quality. All our products are manufactured in the heart of Bavaria in Schwabach – they are all hand assembled and individually tested before going on sale.
Equipment service life to failure is over 10 years which is a proof of top notch German quality.
HIMALYANS, GROUP OF COMPANIES, Ltd. www.himalyans.ru
HUBEI JINGHONG CHEMICAL CO., LTD www.jhchemical.com   We are the leading manufacturer & supplier of Emamectin benzoate, Acrolein, Glutaraldehyde, Methyl vinyl ether, Ethyl vinyl ether, N-butyl vinyl ether, Isobutyl vinly ether, Poly(n-butyl vinyl ether),
HUBER GMBH www.huber-online.com

Huber is the technology leader for high precision thermoregulation. Huber products ensure precise temperature control in laboratories, pilot plants and production processes. The product line includes innovative solutions for thermoregulation tasks from -125 to +425°C. Supreme quality of Huber thermostats provides maximum efficiency and convenience for clients all over the world. Among our products are laboratory baths, compact cooling bath circulators and dynamic temperature control systems.
IKA WERKE (Germany) www.ika.ru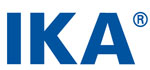 – the leading laboratory and analytical technology manufacturer and supplier. Our innovations feature magnetic stirrers, overhead stirrers, vortex shakers, rotary evaporators and calorimeters.
INFOTECH-BALTIKA Ì, JSC www.infobm.ru
operates in the tank container transportation market. The company provides transportation services working with different types of liquid cargo using tank containers on railroad, naval and road transport. The company provides door-to-door transportation, payment of railways and freight tariffs and duties, ensures import-export logistics from China, the EU, India, the CIS and conformity to the Agreement on international railway freight communications as well as furnishes all the necessary operations on certification and technical maintenance.
Institute for Technical and Economic Research JSC (NIITEKHIM) www.niitekhim.ru. The leading market and economic research company in chemical and petrochemical industry in Russia. Its main activities are market and marketing research, economic research, technical research, business and strategic planning in petrochemical industry in general and in separate federal districts. It also provides services for the leading enterprises in the area, prepares feasibility of the projects, provides information and analytical materials in the sphere of economics, marketing, law, business etc.
INTECH ANALITIKAhttp://www.intech-group.ru/
JIANGSU WEUNITE FINE CHEMICAL CO., LTD. Http://www.we-unite.com
Jiangsu Weunite Fine Chemical Co., Ltd specializes in researching, manufacturing, customizing and marketing pesticides, pesticides intermediates, pharmaceutical intermediates and fine chemicals.
Joint Chemical and Pharmaceutical Company (JCPC) www.oxfk.ru is the operating division of the Russian chemical and pharmaceutical holding Pharmcontract Group of Companies. The company specializes in manufacture of innovative chemical products and reagents for chemical, oil, energy and pharmaceutical industries, as well as for medicine and agriculture. It is the only company in the Russian market that produces a strategic compound vital for the industry – glyoxal and its derivatives.
ÊD SISTEMY I www.kdsi.ru, www.malvern.ru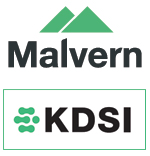 is the exclusive Russian trade and technical representative of Malvern Instruments ltd – one of the leading producers of laboratory and industrial analytical equipment for biophysical characterization of particles and materials used at all stages of research, development and manufacturing.
ÊÎNVINS, Ltd. http://www.oxymat.ru
KVANTUM COLORS, Ltd. http://www.radugachem.com
LABSKLAD, Ltd. www.labsklad.ru

supplies to Russia lab equipment by the famous world brands: IKA Werke, GFL, Julabo, Bochem, Edmund Buehler, Nabertherm, Tamson, Memmert, Amarell, Buerkle, CAT, A&D, Winkler and others.
LACUS-GROUP, Ltd. www.lacus-group.ru
LANTAN, CENTER FOR TECHNOLOGY, Ltd. www.ctlantan.org
LAUDA VOSTOK, Ltd. http://www.lauda.de/ru
Lutz Pumpen GmbH www.lutz-pumpen.de www.lutz-jesco.com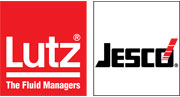 The Lutz group with its brands Lutz and Jesco has distinguished itself by producing for more than 6 Decades quality products and offers pumps and systems for the transfer, metering and dosing of fluids and gases and has built up a sound reputation for safety in the pumping field worldwide led by its expertise in the market. The names "Lutz" and "Jesco" are without doubt a synonym for various kinds of pumps and, moreover, has succeeded in making the name synonymous with complete systems to handle all aspects of fluid management. The range of products includes drum and container pumps, eccentric screw pumps, air operated double diaphragm pumps, centrifugal pumps and dosing pumps. As well as flow meter systems, measuring and control technology, chlorinators and water disinfection. Through its distribution the Lutz group is represented in more than 80 countries and employees more than 400 persons worldwide.
LUXI CHEMICAL GROUP CO.,LTD http://www.luxichemical.com  With total assets of nearly RMB 22 billion and more than 13,000 employees, the company mainly produces five series products in more than 50 varieties, including fine chemical, fertilizers, equipments.
MACHINE MAKING COMPANY VSELUG, Ltd. http://www.vselug.ru
MESSE DUESSELDORF (Germany) organizer of Germany's group stand.
MILLAB www.millab.ru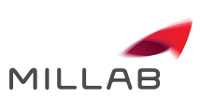 Since 1996 the company specializes in the supply of analytical, laboratory, testing, reactor, vacuum and thermal equipment by the leading brands for efficient solutions both at labs and production.
It offers ready-made solutions for laboratory, pilot and industrial synthesis and renders individual design and equipment services. It also provides complex technical solutions like a turn-key lab and high-quality equipment with maximum service maintenance.
MILLAB is the official exclusive distributor of Agilent, Heidolph, Vacuubrand, Bruker, Koettemann, VELP, Binder, De Dietrich, LAUDA, Merck, Nabertherm, Tuttnaueri and exclusive representative of Radleys and VTA.
The company's head office is in Moscow, 6 branches are located across all Russia: in St. Petersburg, Nizhny Novgorod, Yekaterinburg, Krasnodar, Novosibirsk and Vladivostok.
ÌINIMED, Ltd. http://www.minimed.ru/
MITO, Ltd. http://www.mito.ru/
NEMEN, Ltd. http://www.nemen.ru/
NETZSCH PUMPS RUS, Ltd. http://www.netzsch.ru
NEFTEKHIMMASH (ÊÎ) ÒRADE HOUSE, Ltd. www.tefos.ru

Production and supply of equipment with vitreous enamel coating, graphite heat exchangers, dryers, air coolers etc.
Nonprofit Partnership ROSHIMREAKTIV www.roshimreaktiv.ru unites manufacturers and suppliers of chemical products, laboratory equipment and instruments in Russia and the CIS since 2001. The partnership aims to protect legal rights and interests of its members, promotes the development of a civilized market, works out and puts forward proposals to perfect legislation. The main forms of activity are the organization of research and practice seminars, conferences, round table discussions, informational support of partners and other industry companies, appealing to the authorities with proposals.
NOVOTROITSK PLANT OF CHROMIUM COMPOUNDS, JSC http://www.nzhs.ru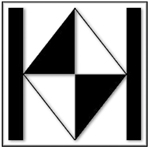 NORMAG Labor - und Prozesstechnik GmbH www.normag-glas.com

produces a wide range of laboratory glassware and components made of borosilicate glass for the chemical-pharmaceutical industry, labs and research centers. NORMAG supplies include: general and specialized laboratory glassware, units for distillation and rectification, extraction, absorption / desorption, crystallization, as well as reactors, tanks, heat exchangers, nutch filters, valves, management and measurement solutions, components etc. We also offer top engineering expertise for various processes.
All our products and components conform to Made in Germany quality.
PHARMCONTRACT GROUPwww.phct-group.com

Russia's leading chemical and pharmaceutical holding provides a full range of services to create and equip pharmaceutical, chemical and food turnkey productions. It renders design, construction, engineering, clean room, technological and laboratory equipment services as well as scientific and technological developments offering efficient solutions to fulfill production goals of an enterprise in a one-stop-shop approach.
PHOSAGRO www.phosagro.ru
PISHCHMASHSERVICE, Ltd. www.pmserv.com
PRESS FORM KALYZHSKY PLANT, Ltd. www.supermould.ru
PRIMECHERMICALSGROUP, Ltd. www.pcgroup.ru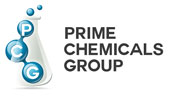 – a young, dynamically developing company in the area of chemical industry. The main activity of the company is complex equipment of laboratories. Thanks to the wide product range by the leading domestic and foreign producers of chemical reagents, laboratory glass, professional laboratory equipment, means of protection and expendables, we can provide for the most demanding client.
Our company is ready for cooperation both with legal entities, and private buyers. Highly skilled personnel, availability of our own warehouse and the wide product line make working with us swift, beneficial and convenient.
PROCESSTECHENGINEERING, Ltd. www.ekoms.ru
PUMP UNION TRADE, Ltd. www.pumpunion.ru – stock supplies of CRANE, NOVA ROTORS, JEC, VICTOR PUMPS, WANNER. Offers pumping liquids equipment for chemical and food production.
REACHLaw www.reachlaw.fi

provides chemical regulatory services and product safety solutions according to REACH & CLP as well as other chemical regulations to ensure a global market access for the companies. Currently, REACHLaw represents over 350 major manufacturers in 40 different countries with more than 3000 substances.

REATORG www.reatorg.ru,www.rt.su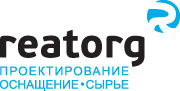 – fast growing company that boasts an extensive experience and competence in designing chemical and pharmaceutical enterprises, equipping them with products by various manufacturers and offering complex solutions tailored to the customers' budgets and requirements guaranteeing quality and reliability. Our staff comprises competent professionals with the relevant experience and education.
RESEARCH AND PRODUCTION COMPANY ÌÅTA-CHROM, Ltd. http://www.meta-chrom.ru/
RESEARCH AND PRODUCTION CENTER OF ANTICORROSION PROTECTION, Ltd. http://www.npcaz.ru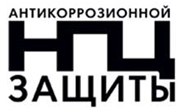 produces high-quality compounds: GALVANOL®l (96% of zinc) zinc-plating compound; metal-polymeric aluminum filled protective and decorative compound ALINOL®. Our company also provides galvanization services for metal roll and metalwork. Airless zinc spraying (with the patented Galvanol® compound) to the surface shot blast to Sa 3 standard
(ISO 8501-1:2007) makes for matte zinc finish with the thickness of 60-80 microns that provides protection as strong as other methods of galvanizing. Modern technologies and equipment, qualified personnel, quality control at all production stages guarantee stable and mutually beneficial cooperation.
RESEARCH AND PRODUCTION FACILITY TECHNOFILTER, Ltd. http://www.technofilter.ru/
Rongda Chemical Co., Ltd www.rongdachemco.comRongda Chemical Co.,Ltd is an export-oriented enterprise specialized in producing and marketing inorganic chemical material. Our product has high purity and stable quality.
SHANDONG LONGZECHEM CO., LTD  www.longzechem.com  Longze Group ,Main products Propylene glycol  Propylene carbonate Diisopropyl ether Dimethyl carbonate CEPPA Succinic Acid DMF Rubber additives.
SHIJIAZHUANG TAIHE CHEMICAL CO.,LTD www.taihechemical.com Shijiazhuang Taihe Chemical Co., Ltd mainly produce formic acid/oxalic acid/sodium formate.
SHIMADZU EUROPA GMBH www.shimadzu.ru

– one of the world's biggest manufacturers of analytical and testing instruments for laboratories as well as advanced medical systems used in diagnostics. The company provides a broad range of analytical and medical solutions that include high-level specialized and general lab equipment and software.
SIGM PLUS ENGINEERING,LLS www.massflow.ru, www.ðàñõîäîìåðû.ðô is the official distributor of Bronkhorst High-Tech B.V company (The Netherlands) in Russia and the CIS, one of world leaders in production of high-precision thermal measuring instruments and mass flow controllers and pressure regulators.
SIMEX, RESEARCH AND PRODUCTION FACILITY, Ltd. www.simex-ftir.ru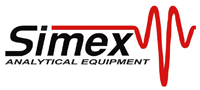 SIMEX Research and Production facility produces IK FT-801 fourier-spectrometers with a wide range of additional attachments for obtaining transmission spectrum, reflection, double pass, one – time and multiple attenuated total reflectance (ATR) of solid, liquid and gas substances (including varnishes and paints, chemical reactants and oil products, drugs and explosives, pharmacological substances, etc.) with their subsequent identification, as well as for the qualitative and quantitative analysis of mixtures containing several components.
SIMEX is the only producer in Russia and the CIS of wideband IR-microscopes "MIKRAN" for spectral analysis of objects from 5 microns in size and ATR attachments with a diamond element.
Our device operate in 400 organizations across Russia: in expert and forensic laboratories of the Interior Ministry, the Ministry of Justice, Drug Control, the Central Expert Criminalistics Customs Department, the Emergencies Ministry as well as at scientific institutes and universities, industrial enterprises and drug certification centers.
SINTANOLOV / NORCHEM, LLC www.norchem.ru
SOCTRADE LAB, Ltd. www.soctrade.com, www.reactor-lab.ru, www.soctrade-lab.ru - specializes in deliveries of reactor equipment for chemical synthesis, fermenters for biotechnological researches, device for the analysis and fractionation of nano and microparticles, and also analytical device and laboratory equipment for quality control in pharmaceutics and microbiology.
STR,Ltd. http://www.pp30.ru/
STUPINO FIBERGLASS PLASTIC MANUFACTURING PLANT, Ltd. www.szs1968.ru
ÒEKSA, Ltd. www.tecsa.ru

offers a package of engineering services, and over 30 brands of industrial equipment, expendables and raw materials for paint and varnish, chemical, petrochemical, oil-processing, auto, wood processing, food, fat-and-oil, cosmetics and pharmaceutical industries. Our credentials are our equipment operating in various locations all across Russia and the CIS, developing and growing enterprises of our clients who keep returning to us with new ideas, plans and projects.
THALETEC GmbH www.thaletec.com

produces the entire range of glass lined apparatus with high quality acid resistance enamel for chemical and pharmaceutical industries including reactors, tanks, columns, circulators, heat exchangers, filters, measurement apparatus, pipeline components, bottom valves, as well as service and maintenance solutions and consulting. Our products are of Made In Germany quality.
ÒIRIT, Ltd. www.tirit.org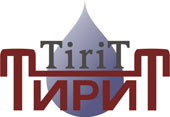 offers chemical reactors, fermenters, reaction calorimeter, tensiometers, vacuum pumps, compressors, powder dryers, emulsion/ dispersion stability analyzers, filter centrifuges etc
URALKALI, OJCS www.uralkali.com

URALCHEM, HOLDING P.L.C. www.uralchem.ru

URALKHIMPROM, Ltd. www.uhpperm.ru
VELP SCIENTIFICA SRL http://velp-rus.ru company manufactures equipment for quality control of food and feed, environmental monitoring, as well as a wide range of general laboratory equipment. The company was founded in 1983 and today supplies general laboratory and analytical equipment in universities, research institutes, R&D and production companies, as well as control and supervisory agencies worldwide.
The basic rule VELP Scientifica is to respond to the latest trends of the laboratory equipment market and produce innovative equipment consistently high quality.
The exhibition will feature high-performance Dumas nitrogen / protein analyzers, Kjeldahl digestion units for nitrogen analysis and protein determination, apparatus for steam distillation, fat analyzers, Soxhlet extractors for the determination of crude fiber and fat, as well as reliable magnetic and overhead laboratory stirrers, heating tiles, shakers and vortexes.
The company "Labkompleks" is the official distributor VELP Scientifica.
VIBRA RUS, Ltd. www.acomrus.ru, www.vibra.ru – represents Japanese analytical and laboratory scales ViBRA (Shinko Denshi) in Russia. It is also the official distributor of Acom (Republic of Korea) è ADAM (the UK).
VSELUG ÌK, Ltd. www.vselug.ru carries out production of packaging and filling equipment for dry goods. Production of the company targets a number of industries with the focus on the chemical one.
VULCANIC www.vulcanic.com
The Vulcanic group has been designing and manufacturing electrical heating and cooling gear for over 40 years.
Vulcanic offers a wide range of solutions for electrical industrial heating and cooling including:
– screw immersion heaters
– flange immersion heaters
– heating controllers
– thermocouples and much more
Weifang Yukai Chemical Co.,Ltd.  www.yukaichem.com Our main products are as follows: Thermal stabilized flame retardant--HBCD;   Bactericidal Water Treatment Agent--Bronopol (2-Bromo-2-nitro-1,3-propanediol), DBNPA (2,2-Dibromo -3- Nitrilopropion
YUNNAN TIN CO.,LTD www.yuntinic.com.hk A wholly owned subsidiary of Yunnan Tin Company Group Limited(YTC), is renowned across the globe as the leading supplier of tin and tin-based chemicals. It's the biggest tin ingot producer worldwide.