BASF www.basf.ru is the world's leading chemical company: The Chemical Company. Its portfolio ranges from chemicals, plastics, performance products and agricultural products to oil and gas. As a reliable partner BASF creates chemistry to help its customers in virtually all industries to be more successful. With its high-value products and intelligent solutions, BASF plays an important role in finding answers to global challenges such as climate protection, energy efficiency, nutrition and mobility. BASF posted sales of about ?63.9 billion in 2010 and had approximately 109,000 employees as of the end of the year. BASF shares are traded on the stock exchanges in Frankfurt (BAS), London (BFA) and Zurich (AN). Further information on BASF Russia & CIS is available on the Internet.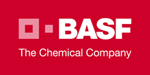 AkzoNobel www.akzonobel.com is the largest global paints and coatings company and a major producer of specialty chemicals. We supply industries and consumers worldwide with innovative products and are passionate about developing sustainable answers for our customers. Our portfolio includes well known brands such as Dulux, Sikkens, International and Eka. Headquartered in Amsterdam, the Netherlands, we are a Global Fortune 500 company and are consistently ranked as one of the leaders in the area of sustainability. With operations in more than 80 countries, our 55,000 people around the world are committed to excellence and delivering Tomorrow's Answers Today™.



Baltica-Trans Ltd www.baltica-trans.ru is one of the largest Russian multimodal container forwarder. One of key services we provide is shipments of liquid cargoes in tank-containers and flexi-tanks, mostly we carry non-hazardous and hazardous chemicals from Europe to Russia and back. Among our services also are customs clearance, container trucking, survey. We are member of FIATA, Association of Russian Forwarders, Port of Hamburg Association.
Biolar company www.biolar.lv is one of the leading chemical enterprises of the Baltic States. Company produces raw materials for paint and varnish industry: drying accelerators, resins, lacquers, plasticizers. Production of Azo initiators of different types (AIBN, AIVN, etc.), Acetonitrile extra pure and chromatographic, oligomeric dyes for coloring thermoplastics industry and other products of difficult organic synthesis. Company provides full technical support to the products.
Allied Supreme Corp. www.alliedsupreme.com is a well known fluoropolymer fabricator in Taiwan with over 30 years experience and a reputable brand TEFFPASS® worldwide. We specialise in PFA, FEP, PVDF, PTFE, Modified-PTFE , ETFE, Plain and Glass Fabric Backed Sheet, Film, Welding Rods and Cap strips, Tubings, C.S. & S.S. Pipe/Fittings, Expansion joint (bellows), Storage Tank, ISO tank, Flexible Hoses and etc.
AppliChem www.applichem.comis manufacturer of chemicals and reagents for molecular biology, microbiology, cell biology, biochemistry and chemical analyses, tailormade reagents according to customer's recipes, custom synthesis (intermediates, combinatorial chemistry).
Biesterfeld Spezialchemie www.biesterfeld-spezialchemie.com is a European distributor of special purpose chemical products used for production of a wide range of paints, varnishes and coatings, glues, sealing materials, building, insulation materials, rubber products and plastics. Our suppliers are Air Products, Cabot, Cray Valley, Croda, Dow Corning, etc.
BINDER GmbH www.binder-world.com is the world's leading specialist in Environmental simulation chambers, incubators, and equipment for controlled preservation for scientific and industrial applications. With a comprehensive range of products covering routine applications as well as highly specific tasks.
BKG Bruckmann & Kreyenborg Granuliertechnik GmbH www.bkg.de is known as one of the leading suppliers of underwater pelletizing systems. Today almost 20% of the polyamides produced worldwide are produced by BKG underwater pelletizers. The latest addition to the BKG product range is a new pelletizer type specifically for the production of EPS micro pellets. With 15 systems sold and successfully operating in large plants for the production of fiberglass reinforced plastic pellets, BKG has established itself as an innovative and competent partner in this segment of the market.
Burckhardt Compression (Switzerland) is one of the major manufacturers of piston compressors: Compressors LABY® discharge pressure up to 300 bar. Process Gas Compressors with capacity up to 180000 Nm3/h; discharge pressure up to 1000 bar Hyper Compressors for LDPE production.
Chimmed Company www.chimmed.ru for over 20 years has been a largest supplier of chemical reagents and biotechnological products, analytical and laboratory equipment.
Chori Co., Ltd. www.chori.co.jp/english is a Japanese company trading in chemical raw materials for production of polyurethane foam (TDI, MDI, polyols), raw materials for the coating and pharmaceutical industries, and other chemical products.
Chori CO.,LTD www.chori.co.jp/english is a Japanese trading company, handling chemical raw materials for polyurethane industry (TDI, MDI, polyols), raw materials for paint and varnish and pharmaceutical industry and other chemical materials of global manufacturers.
ChromLab OOO www.chrom-lab.ru manufactures and supplies a wide range of materials, columns, liquid phases, standards, sorbing agents, microsyringes and reagents for chromatography.
Cwet OAO www.cwet.ru will display equipment for the chemical, petrochemical and coating industries; custom-made filters, prefilters, kettles, mixers, bowls, receivers and other equipment made of stainless and carbon steel; discussions and consultations at the CWET stand.
DELTA TRANSPORT is a member of "DELTA LOGISTICS GROUP" www.deltatrans.lt companies group. Company offers international transportation by own trucks, custom clearance and warehousing services for hazardous freights (ADR).
Ecoinstrument OOO www.ecoinstrument.ru: deliveries and service maintenance of equipment for environmental, sanitary and process monitoring, water, food and soil testing.
Electrotechnical Systems www.es-electro.ru is the largest distributor of automation means and electric drives from Mitsubishi Electric, an official distributor of Autonics. Technical support, engineering and warehouse delivery of high-quality equipment: frequency converters, servodrives, step engines, encoders, industrial controllers, temperature sensors, visualization tools, multimeters, optical inductive and capacity sensors, startup protection equipment.
EPC Group – Engineering and Plant Construction www.epc.com Exclusive progress. That's what we have to offer to our clients. Because it is the symbiosis between professional experience and trendsetting development, that helps us to create innovations in engineering and industrial plant construction again and again.
Gala Chem www.galachem.ru offers (large stock in a Moscow warehouse) chemical reagents from Sigma-Aldrich, Merck, ABCR; analytical and preparative systems from Hitachi, Waters, InterChim; laboratory equipment; consumables for chromatography; analytical and pharmacopoeial standards USP, EP, BP, MM.
GalaChem Company www.galachem.ru supplies (a wide stock of products in Moscow): Sigma-Aldrich, Merck, ABCR chemical reagents; Hitachi, Waters, Interchim analytical and preparative systems; laboratory equipment; consumable materials for chromatography; analytical and pharmacopeial standards (USP, EP, BP, MM).
GKM Siebtechnik GmbH www.gkm-net.de is leading manufacturer of Tumbler screening machines, vibrating round screeners and laboratory air-jet screeners with excellent worldwide references.
Glatt Ingenieurtechnik www.glatt.com offers consulting, design, implementation of processes, plants + complete turnkey production sites: extension/modification of existing and construction of new production facilities, in parts or completely. Glatt acts as engineering contractor for front-end-engineering, general planning, EPCM-services or as general contractor. We cooperate with worldwide leading technology partners. For manufacturing granules and pellets from solid and /or liquid raw materials Glatt provides own know-how as one of the technology leaders in this field. Based on fluid bed technologies we develop, design, deliver and commission custom-made plants.
The Haesaerts Group connects East and West by Intermodal Transport. The Group operates its own intermodal block trains, terminals and offices in Russia.
HOSOKAWA ALPINE Aktiengesellschaft , Augsburg, Germany www.alpinehosokawa.com Supplier of technology Made in Germany since 1898. Leading in the development, design and manufacture of components and turnkey systems to produce powders, granules, and bulk materials. Global partner for manufacturers of powders in the chemical, pharmaceutical, food, minerals, metals and recycling industry.
Hosokawa Bepex www.bepexhosokawa.com
manufactures machines for particle size enlargement by press agglomeration. Powdery chemical, pharmaceutical, mineral and metal products are given a compact shape by processes as compaction, dry granulation, high-pressure roller grinding, briquetting or pelletizing.
HOYER GmbH www.hoyer-group.com offers transport, storage and transshipment of liquids, dry bulk goods and liquefied gases, contract logistics, on-site logistics, storage of dangerous goods, silo storage, terminals, logistics consulting.
Company IKA-Werke GmbH & Co. KG www.ika.com is the world leader in the field of industrial equipment manufacturing for mixing, dispersing, emulsifying, wet grinding and homogenizing process. We supply both separate units of equipment and complete plants. Our list of equipment includes: vacuum homogenizers- dispersers, In-line homogenizers- dispersers, colloid mills, cone mills, multicomponent mixers for high-viscosity mass and other.
JULABO Labortechnik GmbH www.julabo.de is a worldwide leading German manufacturer of Temperature Control Solutions such as Refrigerated & Heating Circulators, Water Baths, Chillers and Highly Dynamic Temperature Control Systems. JULABO has a global presence with subsidiaries and partners. JULABO products are used successfully in science, research and nearly every industry.
Jyoti Ceramic www.jyoticeramic.com - manufacturer of Zirconia & Zirconium Silicate Milling media for nanotechnology, 92-99.7% Alumina wear resistant lining & tiles, High Impact abrasion resistant ceramic composite panels, Corrosion & abrasion resistant ceramic coating".
Labsklad OOO www.labsklad.ru supplies companies of the chemical, food and pharmaceutical industries as well as medical, research and educational establishments with foreign laboratory equipment. Displayed equipment is manufactured by European companies (IKA Werke, Julabo, Bochem, Buerkle).
Lödige Company www.loedige.desupplies high-grade components, subsystems and systems for technical processing applications in a wide range of industries. Lödige is specialized for applications in the fields of mixing, granulating, coating, drying and chemical reaction. Our production-focused system solutions for the processing of bulk goods, powders, granules, pastes, sludges, dusts and ashes are developed in close cooperation with our customers and are realized in defined process steps.
Lurgi www.lurgi.com is a leading technology company operating worldwide in the fields of process engineering and plant contracting for the refining and petrochemicals markets. Its technological leadership is based on proprietary technologies and exclusively licensed technologies which aim to convert all carbon energy resources (oil, coal, natural gas, biomass) in clean products. Lurgi is a subsidiary of the Air Liquide Group.
Hosokawa Micron BV www.hosokawamicron.nl specialized in design and manufacture of equipment and systems for mechanical and thermal processing of dry and wet powders. systems and complete plants for mixing, drying and agglomeration of powders in the pharma, (fine) chemical, food, metals and minerals industry.
M.BraunInertgas-Systeme GmbH www.mbraun.de – turning ideas into solutions. From standard gloveboxes for various R&D applications up to production scale customized inertgas enclosures, M.Braun is one of the world leading specialists for inertgas technology.
Mollers www.moellers.com is a worldwide leading manufacturer of high end performance machines and plants for the petrochemical and chemical industry. Competent Engineering - Planning, development and manufacture of complete plants; Filling plants for granulates, powder, liquid and pasty materials; Palletizing plants; Palletizing / depalletizing robot systems; Stretch film packaging plants; Shrink film packaging plants; Palletless shrink packaging plants.
MIYAWAKI www.miyawaki.ru displays a wide range of state-of-the-art equipment for steam and condensate, primarily steam traps, an enlarged and perfected line of ball float steam traps. You can also see our ultrasound diagnostic system for steam traps, which is a reliable means for a fast and effective checkup.
MUNSCH Chemie-Pumpen GmbH www.munsch.de , www.munschpump.ru is a highly specialized manufacturer of non-metallic pumps. Customers worldwide are operating MUNSCH pumps in their plants in abrasive and aggressive service conditions. Our pumps are available in materials PP, PE-UHMW, PVDF and PFA. Main applications of MUNSCH pumps include the steel industry, the chemical process industry, the environmental sector, the metallurgical and surface finishing industry, flue gas cleaning and applications with similar requirements.
PFAUDLER WERKE GMBH www.pfaudler.de Pfaudler is a worldwide leader in glasslined reactor systems for chemical applications. Reactors, storage vessels, heat exchangers, columns, probes, mixing systems, Wipe Film Evaporators (WFE), Pneumatic Conveying System (PCC).
ProMinent www.prominent.com is a reliable partner for effective problem solutions in water treatment applications as well as a manufacturer of components and systems covering the entire fluid metering and feed technology spectrum. Based on our innovative products, services and industry-specific solutions we provide more efficiency and safety for our customers – worldwide. The ProMinent Group is a medium-sized family business that generates an annual turnover of about 352 million euros (2010) with approx. 2,100 employees and maintains 54 company-own sales and service branches throughout the world.
PILVAD-DIAF A/S www.pilvaddiaf.dk is one of the world's leading suppliers of machinery and plants for the chemical-technical processing industry, particular for the paint, varnish and printing ink sectors for laboratory as well as for large turnkey projects.
"OOO Rani Plast Kaluga" (part of Ab Rani Plast Oy group) www.raniplast.com PE film producer with product focus in Stretch hood tubes, film for lamination and printing to convertors, collation shrink and other high quality packaging film for industries.
RETSCH www.retsch.com is active in the fields of neutral-to-analysis sample preparation and characterization of solids. We enjoy the trust of customers throughout the world. RETSCH instruments are essential tools for preparing and measuring samples for laboratory analysis. They stand for reliability, precision and durability.
Royal GMF-Gouda www.gmfgouda.com, formerly known as the 'GoudscheMachinefabriek BV', is a 3rd generation private company, founded in 1909 in Gouda. Royal GMF-Gouda is specialized in development, sales, manufacturing and installation of machines/production lines in the field of drying, sterilization, peeling and solidification. Our market is the chemical, food processing and environmental industry worldwide. Typical Royal GMF-Gouda products: Drum Dryers ; Drum Flakers; Paddle Dryers; Steam Peelers; Disc Pastillators.
Sartorius Stedim Biotech www.sartorius-stedim.com is a leading provider of cutting-edge equipment and services for the development, quality assurance and production processes of the biopharmaceutical industry. Its integrated solutions covering fermentation, filtration, purification, fluid management and lab technologies are supporting the biopharmaceutical industry. The company focuses on single-use technologies and value-added services.
Sartorius Weighing Technology www.sartorius-mechatronics.com is a leading international provider for equipment and systems featuring weighing, measurement and automation technology for laboratory and industrial applications. Key Sartorius customers are from the pharmaceutical, chemical and food and beverage industries and from numerous research and educational institutes of the public sector.
Siemens AG www.siemenscom/chemicals is a global powerhouse in electronics and electrical engineering. At Khimia, Siemens Russia demonstrates products and solutions especially for customers in the petrochemical, chemical, oil and gas industry as well as the energy sector.
Smolensk SKTB SPU OAO www.sktb-spu.ru is a manufacturer of medical and laboratory equipment such as dry-air thermostats, air sterilizers, drying ovens, antibacterial chambers, climate chambers, muffle furnaces.
Spektr-Chem OOO www.spektrchem.ru and its branches supply Russian plants with technical chemistry and chemical reagents. Range of products exceeds 2,000 lines.
Testo Rus www.testo.ru is a Russian representative of Testo AG (Germany). Delivered equipment includes thermal imagers, portable devices for laboratory diagnostics, contact and contactless thermometers, thermal hygrometers, temperature and humidity data recorders, ðÍ meters.
Tomasova Lea s.r.o. www.tomasovalea.cz supplies production and laboratory equipment for dispersion, fine wet grinding, mixing and filling of products in chemical industry (pharma, agro, inks, paints etc.) Representation of companies W.A.BACHOFEN, Pilvad-DIAF, DEVREE.
The Japanese trading company «CHORI CO., LTD.» http://www.chori.co.jp/english/ offers a wide range of chemical raw materials of global manufacturers, machinery, textiles on the international market. The main products, supplied to the Russian market, are represented by the raw materials for production of polyurethane foams: TDI, MDI, polyols, fire-retardants; raw materials for paint-and-varnish and pharmaceutical industry, additives for combustive-lubricating materials, other organic and inorganic chemicals.
The Kremsmueller Group www.kremsmueller.com – founded 1961 – has made versatility its principle. Kremsmueller offers industrial customers one-stop solutions. From pipeline and pressure vessel construction to hardware and software engineering.
TransFaire Company will display at Chemmash-Pumps'2011 a wide range of pumping gear and hoses: cavity and peristaltic pumps from PCM (France), gear pumps from VIKING PUMP (USA), pneumatic diaphragm and piston pumps from ARO Ingersoll Rand (USA), sanitary pumps from WrightFlow (USA), metering pumps from PULSAFEEDER (USA), a wide range of hoses from Trelleborg (France).
Uralkali www.uralkali.com is one of the major world potash producers. The Company owns 5 mines and 8 factories. The Company was founded in 2011 through combination of OJSC Uralkali and OJSC Silvinit. The Company employs over 23,000 people.
VACUUBRAND GMBH + CO KG www.vacuubrand.com With 160 employees and over 50 years of experience, VACUUBRAND manufactures the most comprehensive range of laboratory and instrumentation vacuum pumps, gauges and controllers for rough and fine vacuum. The product range comprises rotary vane pumps, oil-free diaphragm pumps, complete pumping units, flexible vacuum systems and solutions for local area networks.
The range is completed by a wide choice of fittings and accessories as well as vacuum gauges and controllers for rough and fine vacuum.
VMA-GETZMANN GMBH www.vma-getzmann.de is one of the leading developers of high-quality equipment for production of paints and varnishes. We offer a wide range of dissolvers and mills for laboratories, test rooms, production. The most relevant achievement is a new patented machine called TORUSMILL, which is a unique combination of a dissolver and a mill.
Willy A. Bachofen AG www.wab.ch – manufacturer of the world famous agitator bead mills DYNO-MILL for wet fine grinding and nanogrinding and three dimensional mixers TURBULA and DYNA-MIX for laboratory and production lines.
Windmöller & Hölscher www.wuh-group.com is a leading international supplier of machines and turn-key installations for the manufacture of flexible packaging, comprising cast- and blown film lines, Flexo- and Gravure printing presses, paper- and PP-woven sack machines, and FFS-bagging lines.
Zavod Tarnykh Izdeliy (Plant of Packaging Products) www.zti.ru is a Russian and CIS leader in manufacture of high-quality commercial polyethylene containers. Containers are designed for transportation and storage of chemical and petrochemical products including hazardous ones. Assortment includes 22 lines with volume from 3.3 litres to 227 litres. Containers comply with Russian GOSTs and have UN certificates.