India and Russia will discuss cooperation in chemical-technological sphere within KHIMIA-2017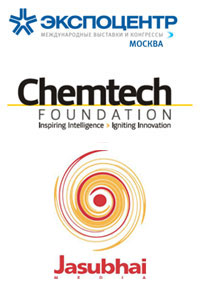 Within the business program of KHIMIA Chemical-technological exhibition division of JSC Expocentre and India's leading industry association CHEMTECH Foundation will organize Indo-Russian seminar on the 25th of October.

2017 is the year of the 70th anniversary of establishment of diplomatic relations between Russia and India, therefore hosting this event is very important to both countries.
Indo-Russian seminar will be devoted to the forging partnerships in chemical-technological sphere: Refining & Petrochemical industry, Chemical Processing Equipment & Technology, EPC services, Process & industrial Automation, Oil & Gas, Water & Wastewater, Green technologies, etc.
The main topics of the seminar are:
Indian-Russian trade economic relationships in 2016-2017;
Investment opportunities;
Science-technology cooperation;
Opportunities for chemical Processing Equipment&Technology Suppliers in Russia's Chemicals & Petrochemicals Industry;
Experience exchange on developing projects in India;
New opportunities in bilateral relations.

Program of the seminar
To be invited:
Companies with experience of cooperation with Indian companies or looking into options for entering the market, Indian companies looking for opportunities of collaboration with Russian companies or business localization in Russia, industry experts, state administrative bodies, officials, scientific-research organizations, mass media.
Date: October 25, 2017 (Wednesday)
Time: 12.00-15.00
Venue: the Blue hall, pavilion 2 at Expocentre Fairgrounds
Krasnopresenskaya nab.14, Moscow, Russia
Registration to the Indo-Russian seminar as a visitor >>
To discuss cooperation, suggest a new event topic, etc., please contact the event coordinator:
Natalia Samoilova
Phone: +7 (499) 795-39-85
E-mail: samoilova@expocentr.ru
---