Digest (news catalogue of the Khimia 2023 exhibition for the period from 1-15.09.2023)
The exhibitors of Khimia 2023 are the largest suppliers and manufacturers of chemical raw materials and various components. The current conditions make the issue of import substitution of a whole range of products and search for new suppliers especially urgent. The stands of the Vyazemsky Plant of Synthetic Products (VPSP), the Rusredmet Research and Production Centre and OKACHIM Group will present the latest domestic developments in the field of chemical raw materials.
VPSP builds up export potential developing competitive production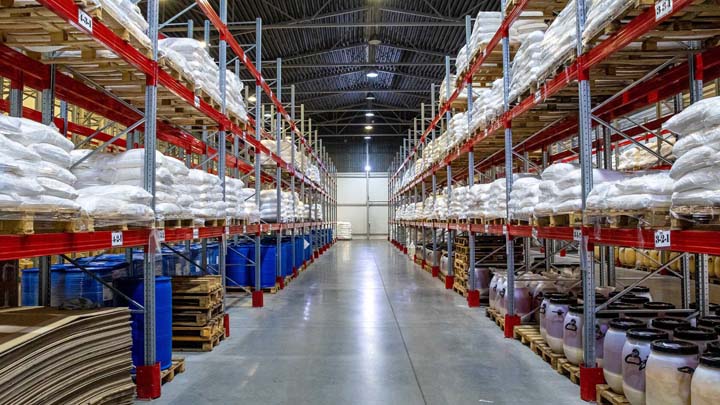 Photo: VPSP
The group stand of the Smolensk oblast will feature a local manufacturer – the Vyazemsky Plant of Synthetic Products (VPSP). This is not the first time that the Smolensk Region Export Support Centre has financed the participation of this company in the exhibition as it is an effective way to develop the export potential of the enterprise and the region as a whole.
The Vyazemsky Plant of Synthetic Products makes specialty chemicals based on oleochemical raw materials of plant origin. The company's products are fatty acid esters, waxes used in various industries as emulsifiers, structure formers, plasticisers, lubricants, and antistatic agents. All products are manufactured under the Rusoleochem trade mark. The company has implemented and certified the ISO 9001-2008 quality management system.
VPSP has set ambitious tasks to develop competitive domestic production and import substitution of chemical products, as well as to create a material and technical base for employment growth in the region and the development of the chemical industry. Over the last two years it has successfully progressed in meeting these objectives.
New products RUSOLEOCHEM®EGDS and RUSOLEOCHEM®PDS have been developed, and serial production has been started. Ethylene glycol distearate and pentaerythritol distearate are excellent substitutes for imported analogues. Ethylene glycol distearate is available in the form of microgranules. It has excellent miscibility properties, high melting point in the range of 650 C – 750 C, due to which it is characterised by low volatility.
VPSP is implementing the project of organisation of production of import-substituting oleic esters, which are critical components of composite, cosmetics, plastics processing, lubricants and industrial chemistry. It is supported by the Federal Fund for Assistance to Small Innovative Enterprises in Science and Technology.
The company's R&D division developed three new substances and their production technologies: DEG oleate, Sorbitanoleate-A, Glyceryl oleate. All products are analogues of foreign oleates (produced in the USA and India) actively used by Russian companies.
Modern technological equipment of the plant allows carrying out complex processes of chemical synthesis in a wide range of temperatures using vacuum. The products are packed in convenient for storage and transport containers: polypropylene bags with polyethylene insert, big bags, corrugated containers, barrels, and cubes.
Unique systems for processing rare earth elements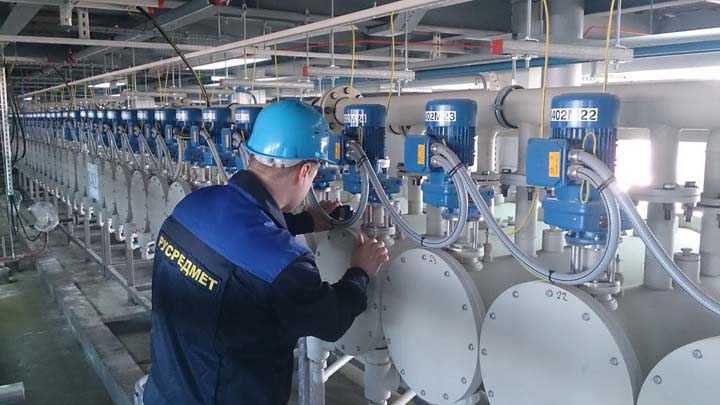 Photo: Rusredmet Group
The Rusredmet Research and Production Centre specialises in solving applied problems in the field of hydrometallurgy of rare, rare-earth and non-ferrous elements. This year it celebrates its 25th anniversary. At Khimia 2023 the company shows unique systems for the implementation of technologies for rare earth elements processing, gas purification, waste processing, and extraction of valuable and high-purity components.
The company's current product list includes a whole range of process equipment for various industries made of polymer materials and steel. Rusredmet develops chemical-technological processes in the field of processing of various raw materials, including technogenic waste with the separation of target components, including rare and rare-earth components.
The company considers its advantage to be a comprehensive approach to the fulfilment of orders from survey work to the launch of full-scale production. First of all, these are works on design and production of tank equipment, chemical reactors made of polymers, purification, filtration, gas purification and enrichment equipment, systems for galvanisation, extraction, ion-exchange sorption, and other complex processes. The competent implementation of delivery, installation and commissioning services is of no small importance. The company's employees fulfil these tasks flawlessly: a comprehensive approach is provided, which guarantees the correct transport and start-up of the equipment in production.
Rusredmet has its own research and development centre with an area of over 1,000 square metres. Laboratory and pilot tests of various technological schemes in the field of hydrometallurgy are carried out here.
The world industry today is extremely interested in the use of rare-earth elements.
"Rare earth metals are called the bread of scientific and technological progress. Their role in science and industry can hardly be overestimated. At the moment they are used in agriculture, increasing the germination of crops, in space, in quantum electronics, and in nuclear power. The consumption of rare earth metals is growing by 10-15 per cent year on year," says the company's chief technologist.
Rusredmet's customers include companies from a wide range of industries. In August alone, equipment was manufactured and shipped for a Russian mining and smelting plant to equip a laboratory for the production of pure nickel and cobalt sulphates. The complex delivery included polypropylene vessel and reactor equipment, a cascade extraction unit for pure nickel/cobalt sulphate production, a laboratory sorption unit including a bench with 4 columns and filtering equipment consisting of a 12-chamber filter press and filter unit, including a nutch filter, vacuum pump and receiver.
Maintaining the reputation as a reliable supplier of chemical raw materials
OKACHIM Group is a federal supplier of industrial chemicals in Russia and CIS countries, specialising in the production of raw materials in 12 main areas, including household chemicals, composites, paints and coatings, cosmetics, automotive chemicals, adhesives, and lubricants.
Pavilion No.2, Stand 21E50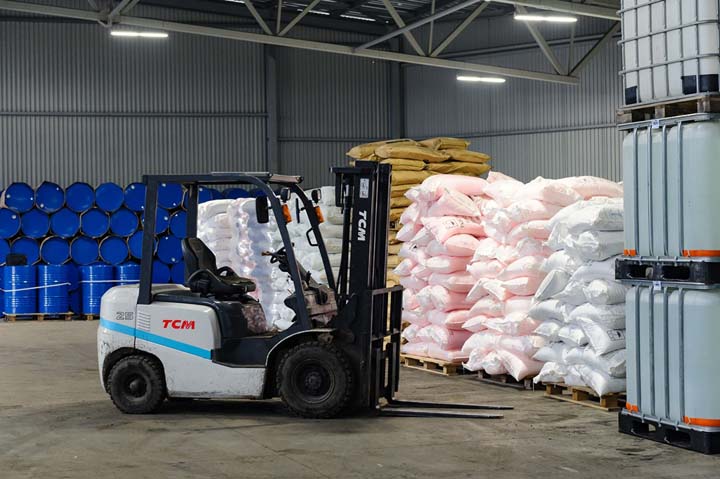 Photo: OKACHIM Group
OKACHIM was opened more than 20 years ago in Dzerzhinsk, a city that is rightly called Russia's capital of chemistry. Since then, OKACHIM Group has been an active participant in the Russian market of chemical raw materials supply.
One of the main objectives of the company's management, set a few years ago, was the systematic expansion of the regional network of sales offices. Today, each branch has its own warehouse and office, and maintains stock balances for regular customers. If necessary, it organises its supply chain for prompt supply of raw materials to customers.
A supply chain is a key element of pricing in chemical raw materials supply. OKACHIM pays special attention to it.
"We supply raw materials by sea, railway and road transport, and do our best to guarantee the best price for our customers. Most of our products require special handling, as they are dangerous to transport. We have our own fleet of vehicles with load capacity from 3 to 20 tonnes. All our vehicles are equipped for the carriage of dangerous goods, and our drivers are trained and authorised. The company's cargo turnover reaches 100,000 tonnes per year."
We invite all current and potential partners to visit our Stand 21E50 in Pavilion No.2.
---