Time for development: industry participants are actively preparing for Khimia 2023
Preparations for the 26th International Exhibition for Chemical Industry and Science are in full swing. The largest market players, both domestic and foreign companies, have submitted their applications for participation. You can book a stand directly on the exhibition website.
The country's chemical industry is undergoing significant changes and market participants need to be informed promptly in order to react quickly to these changes. During these three months we will familiarise you with the current events of the industry, new products and news of the participants. In this review we present two companies well known to market professionals: Aleko Group and OKAÑHIM Group.
Soft polypropylene packaging from the market leader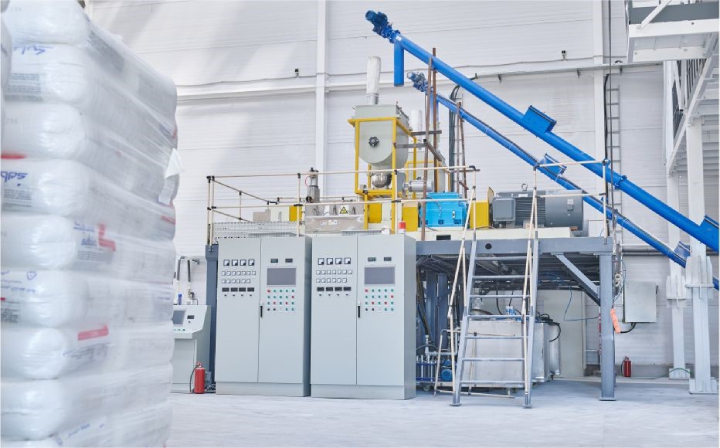 Photo by Aleko Group
Aleko Group, specialising in the production of polypropylene soft packaging and modern extrusion equipment, is one of the largest polypropylene bag production facilities in Russia. APO Aleko-Polymers manufacturing facility makes products in demand in the chemical and other industries, e.g, soft polymer packaging, sacks and big bags.
Pavilion No.2, Stand 22D45
The company is constantly expanding its product range, offering the market high quality and technologically advanced, yet inexpensive products compared to its competitors. The products are manufactured on new and modern European and Taiwanese equipment; some machines have no analogues in Russia. Our own design bureau allows us to create products that are made by only a few manufacturers in the world. For example, the company has developed a system for controlling film thickness variation, which is produced by only eight companies in the world.
Last year Aleko-Polymers increased production and sales of equipment due to the withdrawal of European companies from the Russian market. According to Alexey Dokukin, President of the group of companies, the growth is due to the constant expansion of the product range, "In 30 years of Aleko Group's existence, there has never been a period when there was a drop in profit or at least stagnation at the end of the year. The company is constantly developing, we change our assortment, expanding it, making it technically more complex. As a result of these actions, we either enter new markets or continue to occupy leading positions in the existing ones."
Aleko Group has launched its own large-scale production of polymer additives in Russia to replace a large share of imports in the medium and economy segments, helping to reduce prices for these products throughout the country.
"At the Khimia 2023 exhibition Aleko Group will present the soft polypropylene packaging direction," the company said, "sacks, big bags, polypropylene fabric, canopies, and multifilament yarn. We look forward to meeting chemical manufacturers, suppliers of advanced technologies and equipment, and consumers from various industries from around the world."
Well-organised logistics: the basis for a responsible supplier of chemical raw materials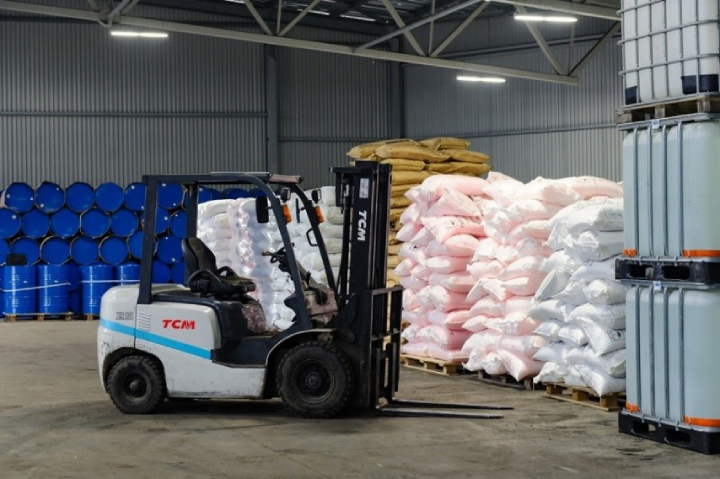 Photo by OKACHIM
OKACHIM Group, a federal supplier of industrial chemicals in Russia and CIS countries, specialises in the production of chemical raw materials in twelve main areas, including household chemicals, composite production, coatings, cosmetics, automotive chemicals, adhesives and lubricants. The company's customers appreciate OKACHIM for its responsible approach at all stages of product delivery.
Pavilion No.2, Stand 21E50
OKACHIM was founded more than 20 years ago in Dzerzhinsk, a city that is rightly called the capital of chemistry. From the very beginning, the company set ambitious goals: to maximise the network of branches in all key regions of Russia and the CIS, to optimise internal and external logistics, including by building up its own fleet of trucks.
Today, each branch has its own warehouse and office, maintains stock balances for regular customers and, if necessary, organises its own quality logistics to promptly supply customers with raw materials.
Logistics is one of the key elements of pricing in the sphere of chemical raw materials supply, that is why OKACHIM pays special attention to this issue. "We supply raw materials by sea, rail and road transport," the company emphasises, "we do our best to guarantee the best price for our customers. Most of our products require special handling as they are dangerous to transport. We have our own fleet of vehicles with load capacities from 3 to 20 tonnes. All our vehicles are equipped for the transport of dangerous goods, and our drivers are trained and authorised. We invite all current and potential partners to visit our stand 21E50 in Pavilion No.2."
---