Spetskhimmash guarantees quality at every stage: from manufacturing to delivery and installation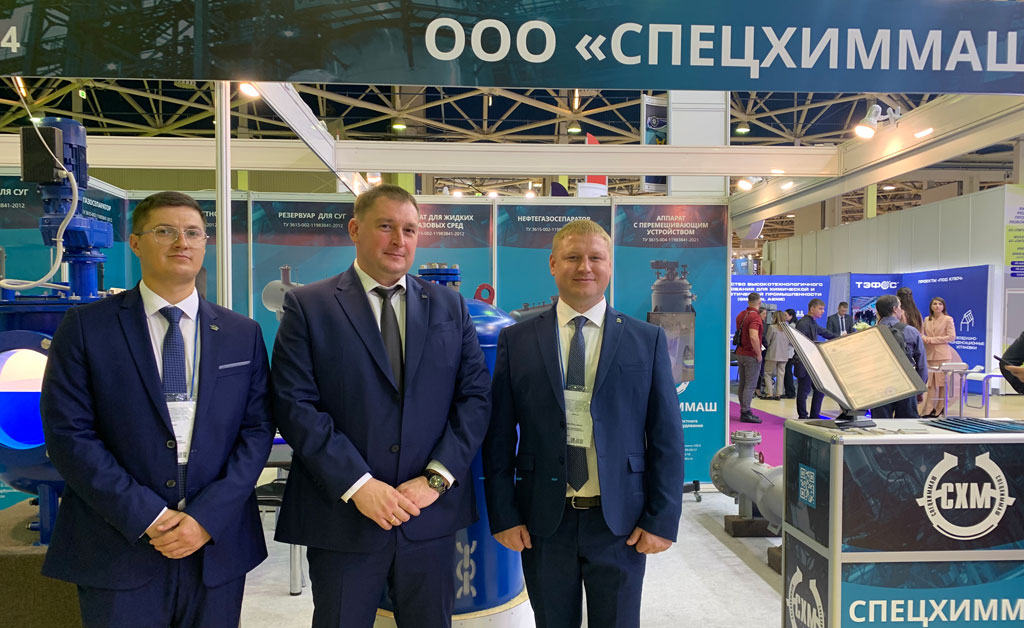 Photo Spetskhimmash
Spetskhimmash traditionally exhibits tank, vessel and heat-exchange equipment at the Khimia show. The range of the Penza enterprise is regularly updated with new product developments using modern software and production automation.
Spetskhimmash has its own production of couplings designed for repair of pipes of different diameters and welded joints of main pipelines used in such industries as oil and gas production, refining, power generation, metallurgy, chemical and many others.
Sergey Pozdnyakov, Head of Sales Department, noted that every year Spetskhimmash takes part in the exhibition because there is an opportunity to meet the customers live and evaluate its competitiveness.
"This year we have brought in equipment that is used in the chemical, gas and food industries. We expect to find new customers here. There are many of our clients at the exhibition, including such large ones as the Bashkiria Soda Company. We supply various types of equipment to our clients. In addition we can apply polymer anticorrosion coating and paint the products in any colour the customer wishes. We can also assist in the delivery of the equipment.
Just the other day, we delivered a heat exchanger designed as part of an import substitution programme based on a European heat exchanger for one of the country's leading steelworks. Our design department developed and calculated an analogue that met all the requirements, retaining all the characteristics of the stated technical specification.
We assess the current prospects of Russian manufacturers as very good, provided that we will be actively supported by the state. We have already received new contacts and feedback at the show, so we are looking forward to successful work".
---