Krezol Group actively implements import substitution programme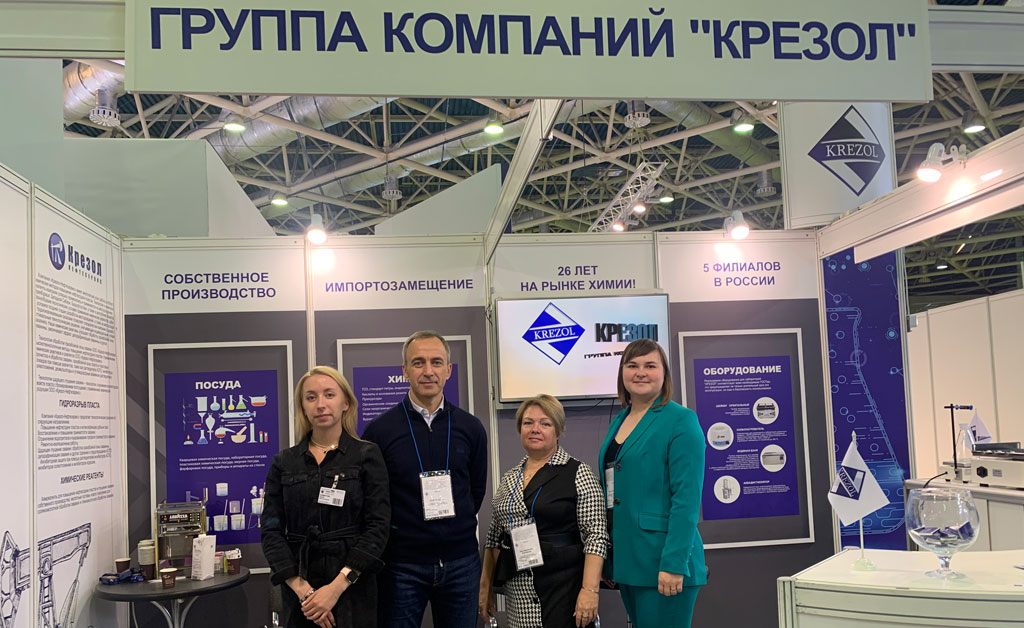 Photo: Krezol (Ufa)
Krezol (Ufa) Russia's largest manufacturer and supplier of chemical reagents, laboratory equipment and furniture, is a regular participant in the Khimia exhibition. Aigul Galeeva, head of the customer relations group, told us about the company's achievements and plans for the near future.
- For us, Khimia is the main platform where we sum up the year's results, meet our colleagues and make plans for next year. It was important for us to enter the exhibition this year, as the market is changing rapidly and there is an opportunity to attract new customers.
Today Krezol Group has 6 production sites, 4 laboratories, 5 branches in Russia, representative offices in the UAE, Kazakhstan and Sudan, and over 600 employees. We are engaged in comprehensive equipping of laboratories, supplying laboratory glassware and general laboratory equipment of our own brand. Krezol has its own production of reactive chemicals for a wide range of applications as well as chemical reagents for the refining industry. We produce various organic compounds and solvents, indicators and much more.
We have come quite a long way over the years, from a small intermediary company to our own production. We have highly qualified specialists in all divisions. Not only do we manufacture and supply equipment, our laboratory technicians can travel to customers and select what the customer needs on site. We work with major foreign manufacturers. We used to import raw materials and equipment from Europe, but now we have switched to supplies from Asian countries (China, India).
We responded quickly to external challenges and were able to quickly re-engineer ourselves within the framework of import substitution. We selected analogues of reagents made in India and China. We also found analogues of consumables fairly quickly. We presented our novelties to the customers, and they tested them and gave high marks.
We expect, first of all, to attract new customers at the Khimia exhibition. We are also looking for those who might be interested in our production facilities. We are ready to make our site available for contract production as well as to work together on new projects.
---