RusRedMet Group to exhibit at Khimia 2021
26 / 10 / 2021
We are pleased to inform you that we are taking part in the 24th edition of the Khimia 2021 International Exhibition. The event will take place at Expocentre Fairgrounds in Moscow on 25-27 October.
The employees of RusRedMet Group will be waiting for you at the stand No. 21F62 and will answer all your questions!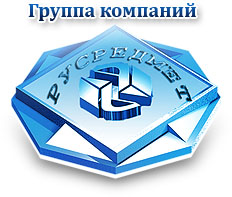 RusRedMet is a modern research and production centre specialising in solving applied problems in the field of hydrometallurgy of rare, rare-earth and non-ferrous elements.
The company has all the necessary competencies and resources to successfully implement all stages of the project: from research and development to production start-up.
The company performs:
Research and development of chemical and technological processes in the processing of various raw materials, including man-made wastes;
Laboratory and pilot testing of various technological schemes in the field of hydrometallurgy;
development of initial data for design of productions (design regulations);
development of technologies and manufacture of crushing, grinding, enrichment and disintegration equipment;
manufacturing of chemical processing equipment (extraction, sorption, capacity, filtration, ventilation, laboratory, galvanic, gas purification equipment, etc.);
integrated automation of technological processes;
implementation of integrated design of production facilities (installations);
Implementation of technical and economic calculations, etc.
RusRedMet has been on the market since 1998.
Initially the company's employees worked on the technological problems of processing loparite concentrate to produce tantalum, niobium and rare-earth element (REE) concentrates.
In 2000, the company set up its own design office and began producing equipment in polymers and metals. Currently we produce more than 1,000 pieces of equipment per year.
The total amount of equipment designed and manufactured by the company in 2014-2019 exceeds 5,000 units.
In 2011, the company joined the SRO and was authorised to design various hydrometallurgical production facilities.
In 2016, the company opened a new R&D centre with a total area of about 1,000 m2, which significantly increased the number of developments carried out. During 2016-2019, more than 20 developments were completed.
Since 2018, the company's structure has included a new line of business associated with the development of technologies and manufacturing of crushing, grinding and disintegration equipment, as well as the creation of original technologies for enrichment of precious metals, diamonds and other minerals.
Today, the company can provide a comprehensive solution to almost any task: from the development of raw material processing technology to the launch of production.
Main advantages:
technologists with extensive practical experience, ready to provide advice on equipment selection and production planning;
experience in working with equipment of high volume;
comprehensive supply;
compliance with European standards of quality and reliability (availability of supporting certificates);
individual approach;
in-house design office which develops the documentation according to the customer's wishes;
professional growth of the company in all areas of activity.
Dear friends, since the existence of our company we have accumulated vast experience in the development of technologies, the production of single equipment and plants, and experience in the realisation of production projects of various complexity, so you will make the right choice by contacting us.
RusRedMet presentation
"Most companies, once they come to us, become our regular customers. This is the best assessment of our work. We try to take into account all reasonable wishes of the customer when manufacturing equipment, including non-standard equipment according to individual drawings. A flexible approach, we believe, is an important factor in achieving success" (Andrey Nechaev, Director General of RusRedMet).
See you at Khimia 2021 at Stand No.21F62!
---