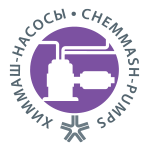 Expocentre invites you to participate in the Edition of the Specialized Exhibition for Chemical Engineering and Pumps – Chemmash. Pumps.
The Chemmash. Pumps Exhibition is part of a series of events organized by Expocentre and devoted to the chemical industry and science.
The 7th International Specialized Exhibition Chemmash. Pumps will showcase the latest equipment, processing lines and plants for production and processing of products of the chemical, petrochemical, oil-refining, oil and gas producing, metallurgy, coal mining, nonferrous and many other industries.
Professionals will see a wide range of machinery and devices including column and portioning equipment, reactors, separators, centrifuges, grinders, mills, dispensers, mixers, granulating machines, furnaces, heaters, drying plants, and heat exchange equipment.
Naturally, the larger part of the Salon is devoted to pumps. These exhibits are pumps, compressors, filtration equipment, pipes and pipeline systems, valves and piping, etc.
The exposition will also include weighing equipment, metering systems, vacuum equipment, refrigeration and cryogen equipment, boilers and boiler rooms, components, spare parts, equipment for plastics processing and packaging equipment.
Special attention will be paid to resources conservation, ecological safety and environmental protection. This part of the Salon is devoted to waste processing equipment, water treatment and cleanup systems, ventilation systems, systems of industrial equipment cleaning, structural materials, control and measuring equipment, sensors, controllers, computer-aided manufacturing, quality assurance systems, equipment for environmental monitoring, etc.

Topics of the Chemmash. Pumps
Industrial pumps, pump equipment and systems for chemical and petrochemical industries
Compressors, pneumatic equipment, tools, auxiliary and special-purpose systems and equipment
Pipe valves and fittings
Drive gear and engines, auxiliary equipment, materials for electric motors, hydraulic, pneumatic and other types of drives
Bolting machines, sieves
Filtration equipment
Heat exchange equipment
Weighing equipment
Metering systems
Vacuum equipment
Refrigerating and cryogenic equipment
Boilers and boiler rooms
Components, units, spare parts
Plastics processing equipment
Ventilation systems
Systems of industrial equipment cleaning
Structural materials
Test equipment
Sensors, controllers
CAM