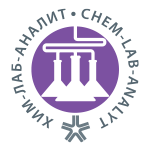 Expocentre invites you to participate in the Edition of the Specialized Exhibition for Analytical and Laboratory Equipment, Laboratory Furniture and Glassware, Chemical Reagents – Chem-Lab-Analyt.
The Chem-Lab-Analyt Exhibition is part of a series of events organized by Expocentre and devoted to the chemical industry and science.
Chem-Lab-Analyt showcases trends and developments of the chemical analysis and analytical chemistry including the latest achievements in the field of analytical and laboratory equipment, research methods and technology.
The exhibitors will demonstrate a wide range of laboratory equipment, appliances and instruments, which are important to set up a modern laboratory.

Chem-Lab-Analyt covers the needs of research, test, sanitary, environmental, agrochemical, teaching, arbitration, industrial and other kinds of laboratories:

Metering equipment: analyzers of composition of substances and materials; scales, weigh feeders; thermometers; devices to determine viscosity and chromatography, to determine structure of substances and materials, to measure parameters of environment, for spectrometry, for electrochemical analyses and nuclear physics research; flow measuring devices, liquid level indicators; devices to determine material and liquid density, to measure pressure, to determine melting point and material humidity control, etc.

Auxiliary laboratory equipment to control working fluid, equipment for portioning, liquid carryover, sample taking, vacuum devices, water purification and drying equipment, lamps, laboratory centrifuges, and products that no laboratory can work without: glassware, comfortable and practical laboratory furniture, overalls and personal protective equipment.

Another important part of the Salon is an exposition of chemical and medical reagents, including diagnostics, highly pure substances, indicators, gasses and gaseous mixtures, dissolution mediums, and test systems.

The salon participants provide services in calibration of measuring instruments and certification of test equipment, services of analytical laboratories, laboratory automation, information services, etc.

In addition, significant attention will be paid to the issues of standardization and unification of research methods, equipment and instruments in accordance with international standards.

Chem-Lab-Analyt will offer everything necessary to set up a laboratory: from design and construction, equipment, devices, display and information handing systems, reagents and other materials to supply of overalls and protective equipment, procedural and information support for analytical research.
Topics of Chem-Lab-Analyt
Sample preparation equipment
Chemical reagents and materials
Glass, porcelain and plastic labware
Laboratory furniture
Laboratory clothing and individual protective gear
State standard reference samples