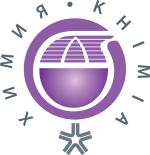 The Khimia international exhibition was first launched in Moscow in 1965 to become one of the most prestigious chemical trade shows. Its product sectors cover all sectors of the chemical industry offering a full picture of the current accomplishments of the chemical science used in various industries.
Exhibition scope:
Petrochemical industry
Chemical and petrochemical raw materials, auxiliary materials
for chemical and other industries. Specialty and basic chemicals. End products

Chem-Lab-Analyt
Analytical and laboratory equipment, laboratory furniture and glassware, chemical reagents

Chemmash. Pumps
Chemical engineering, pumps

Green Chemistry
Environmentally clean chemical processing, industrial biotechnology, water purification and chemical safety

Plastics Industry Show
Raw materials and equipment for production and processing of polymers and plastics, plastics recycling

CORRUS
International Salon of Technologies, Equipment and Materials for Corrosion Prevention

Innovations and New Materials

Startup Chemzone
Startups and small business enterprises

Services
Automation, engineering, software, transportation and storage of chemical products, research, technologies and consulting, economic research , information support for chemical industry, mass media, leasing, banking and financing
Khimia is a meeting place for chemical manufacturers, service providers, suppliers of the latest equipment, materials and technologies, and consumers from all over the world.
According to industry experts, Khimia has a great impact on development of the chemical, petrochemical and other industries, and promotes ties between Russian and foreign companies.
Khimia: global experience and current trends of the chemical industry
Bringing industries together!